Religious Education
The Spiritual Life of our School
In the life of faith of Our Lady's Catholic School, Religious Education plays a central and vital part. At the heart of Catholic education lies the Christian vision of the human person. This vision is expressed and explored in Religious Education. Therefore Religious Education is never simply one subject among many, but the foundation of the entire educational process.
We are all God's children and there is no one else like us. We are unique. We are all different and we have the right to feel safe all of the time.
Prayer and Liturgy is a key aspect of life in school they take different forms which include:
Whole school, Key Stage, Year Group or Class worship
Whole School Masses for feast days and school celebrations
Monthly assemblies led by the Wellingborough Christian Assembly Team
Reflect and Rejoice - every Friday afternoon
Daily Prayers
Opportunities to receive the Sacraments
Opportunities to attend Mass at the local Parish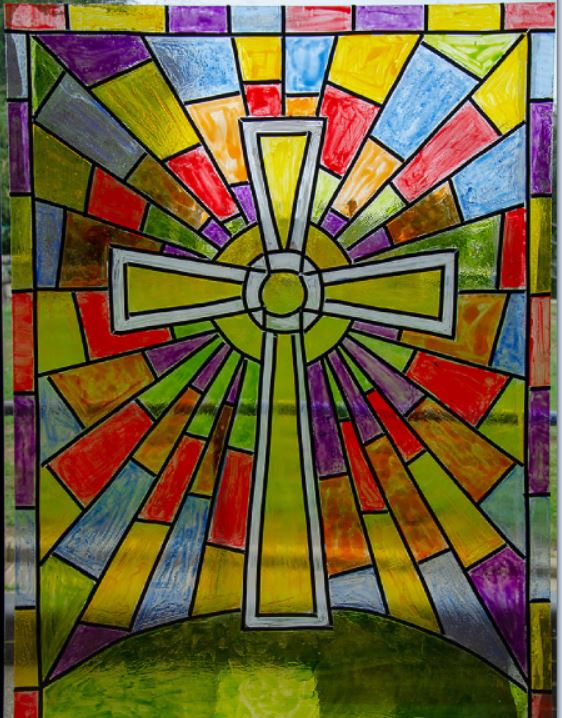 All children attend Hymn practices where both traditional and new hymns are learnt.
Masses are attended by all children at different times throughout the year:
Attendance at Tuesday Mass
Whole school / Parish celebrations / Feast days and special occasions
Other opportunities include:
Sacramental preparation
Confession
Visits from Clergy
Visits to the Church
Lenten and Advent workshops in Church at weekends
Thoughts and prayers for the day
Prayer groups
Wednesday Word (Home/School link)
Sacred Space reflections
Prayer and Praise sessions
Taize Worship
Our new Religious Education Directory - To Know You More Clearly
A new Religious Education (RE) Directory for Catholic schools, colleges and academies in England and Wales has been launched!
Titled To Know You More Clearly and published by the CES, the directory sets out the purpose of RE from Early Years Foundation Stage to Year 9 and features a programme of study with a model curriculum, corresponding to the six half-terms of the school year.
Based on the constitutions of the Second Vatican Council and rooted in the Catechism of the Catholic Church, the objective of the curriculum is religiously literate and engaged young people, with the knowledge, understanding and skills to reflect spiritually, think ethically and theologically, and recognise the demands of religious commitment in everyday life.
This new curriculum will transform our Religious Education lessons and support us to develop Disciples of Christ.
For more information, please see the Curriculum Directory below.
Our current Religious Education Curriculum - Come and See
A Catholic Primary Religious Education programme for Foundation and Key Stages 1 and 2 published in July 2012.
This easy to use teacher-friendly material has been written by a group of experienced diocesan advisors.
It follows on from successful trialling in schools in England and Wales and is based on the theological foundations of the Second Vatican Council, the Catholic Catechism and the revised RE Curriculum Directory and includes the Catholic attainment levels.
The Catechism of the Catholic Church addresses the search for meaning in life. God's initiative in Revelation who comes to meet us and our response of faith. (cf. CCC26) This pattern guides the structure of the programme and informs the process of each topic, opened up through; Explore, Reveal and Respond.