Collective Worship
Holy Week
Please see below a link to the events of Holy Week and their meaning. Please take the chance to view this clip with your children to support their understanding of the importance of this time of year for our Christian community.
https://www.youtube.com/watch?v=qdrPhxqRP9I&safe=true
Palm Sunday
On Sunday 5th April why not put a green branch on your windowsill or your door to celebrate Palm Sunday. Any branch will do. We may be isolated but we can act together as a Catholic Community.
Stations of the Cross - Created by our Childcare Club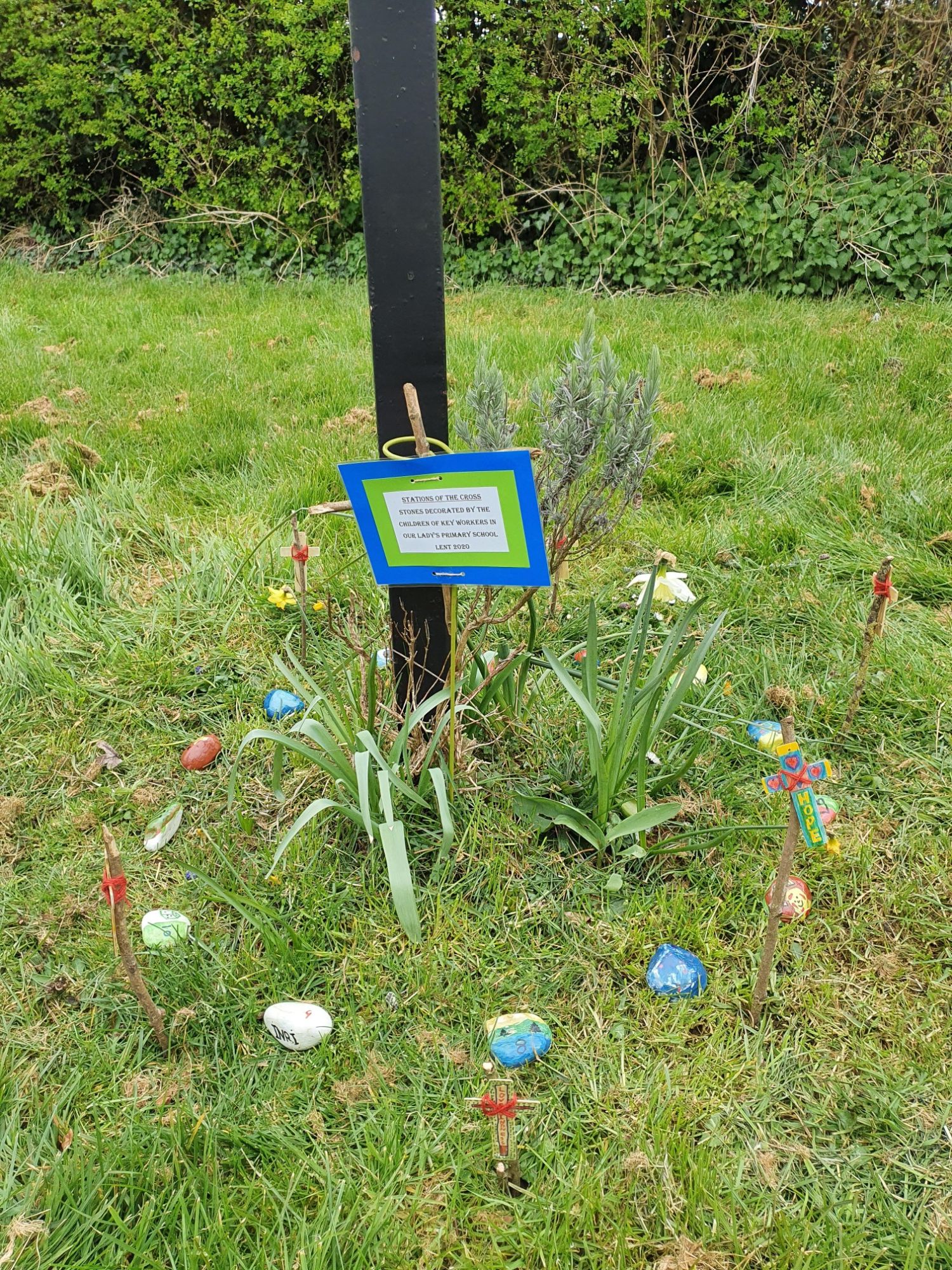 Please see below a copy of our school prayers for you to use with your children at home.
As Catholic Mass Services have been stopped due to the Coronavirus outbreak, you can now attend daily Mass online: