Admissions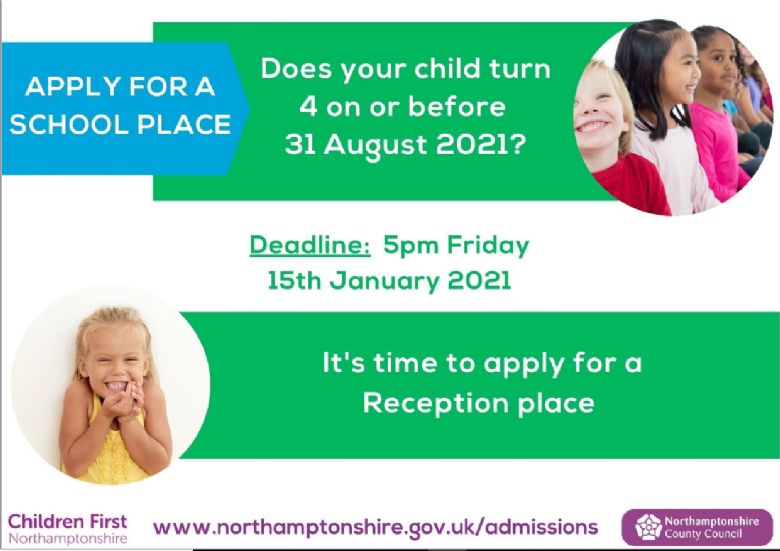 The closing date for new admissions for September 2021 is 15th January 2021.
To apply for a place at our school please:
follow the guidelines here
Please note:
Northamptonshire County Council informs parents of the allocation of primary school places for September 2021. Parents who have not been allocated a place at our school have the right to an Independent Appeal hearing. Appeal forms can be obtained from the Appeals Administrator at the Peterborough Diocese Board of Education: telephone 01604 887006.
TO ALL SCHOOLS USING THE PETERBOROUGH DIOCESE ADMISSION APPEALS SERVICE IN 2020
Thursday 16th April 2021 National Offer Day (parents informed of school allocations)
Date to be confirmed Closing date for return of Notice of Appeal forms to Diocesan office.
Date to be confirmed Appeal hearings.