Admissions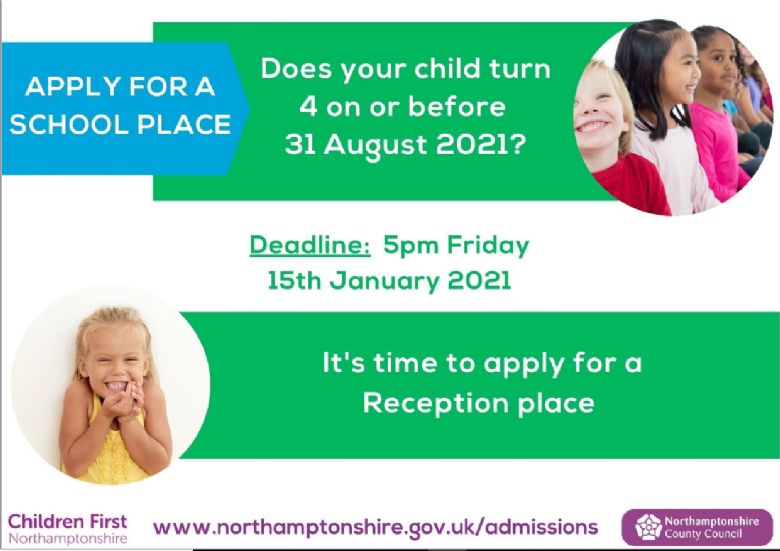 The closing date for new admissions for September 2021 is 15th January 2021.
To apply for a place at our school please:
follow the guidelines here
Please note:
Northamptonshire County Council informs parents of the allocation of primary school places for September 2021. Parents who have not been allocated a place at our school have the right to an Independent Appeal hearing. Appeal forms can be obtained from the Appeals Administrator at the Peterborough Diocese Board of Education: telephone 01604 887006.