Circus Skills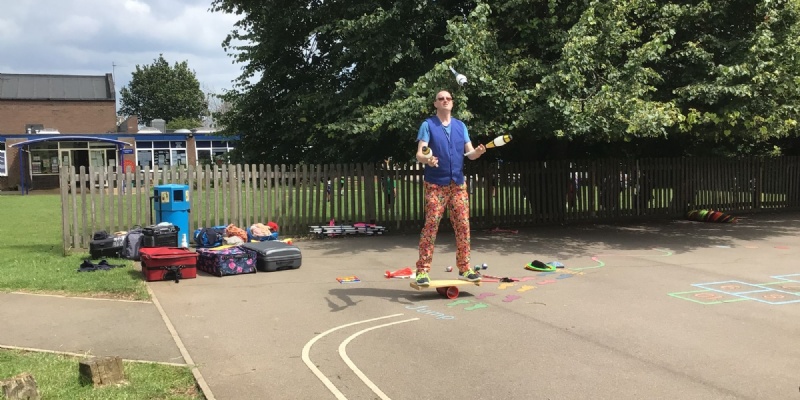 EYFS, Year 1 and Year 2 were treated to a circus show from Steve the Juggler.
Children then took part in a circus skills workshop where they were able to try out Steve the Juggler's toys and tricks for themselves! A huge thank you to Steve the Juggler!
This was just one of the many activities taking place across the school as part of Sports Activities Week.