EYFS September Intake
Applications for EYFS / Reception places opened on the 8th September 2023, and the deadline is 15th January 2024. This is for children who turn 4 years between 1st September 2023 and 31st August 2024.
To apply for a place at our school please follow the guidelines here. All applications must be made online: www.northnorthants.gov.uk/admissions.
We would like to welcome parents to visit our Early Years classrooms on one of the dates below. Telephone the school office and book your date. We look forward to your visit.
Tuesday 10th October 2023 at 9.15-10.15am
Tuesday 7th November 2023 at 9.15-10.15am
Wednesday 6th December 2023 at 9.15-10.15am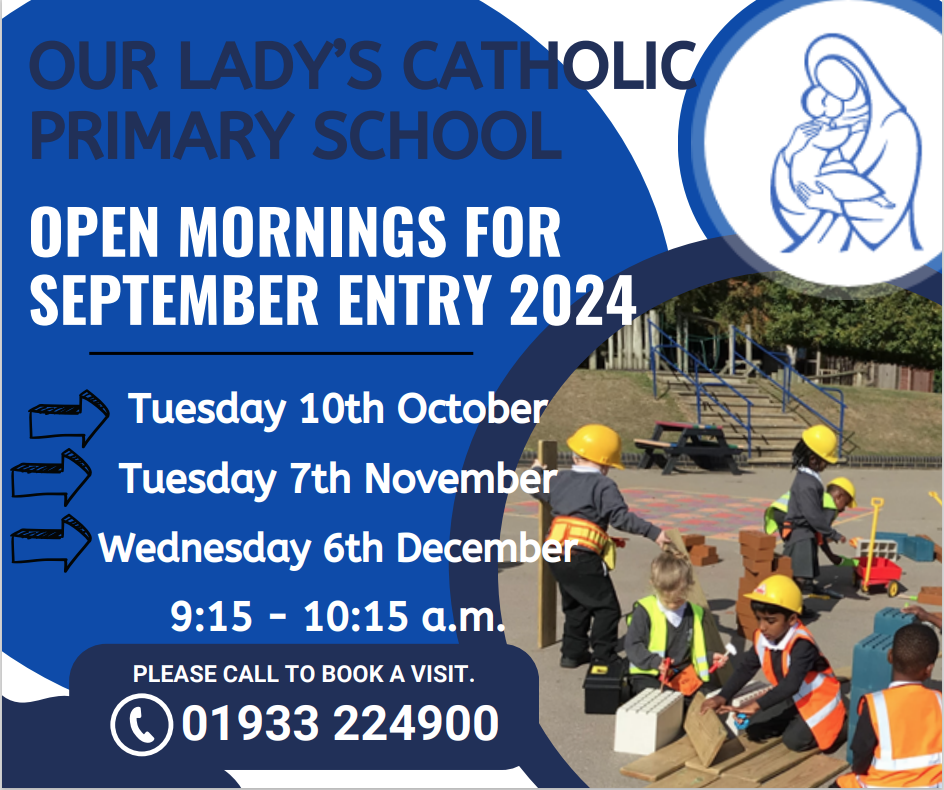 Please take the time to read this page as it provides information that will be useful to know before joining us.
School Uniform
View our uniform page here. It is worth noting that EYFS PE sessions will not commence until the Summer Term, so they will not need a PE kit when they start in September.
Any uniform items with the school logo can be ordered from The Uniform Shop. Visit the website here.
School Meals
All children in EYFS are entitled to a free school meal. Please ensure that these are ordered in advance on the SchoolGrid website.
Click here to view the menu.