Contact Us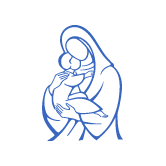 Our Lady's Catholic Primary School,
Henshaw Road,
Wellingborough,
Northants NN8 2BE.
For all general enquiries our office staff will be happy to assist you, please contact the main school office by:
Telephone: 01933 224900
Email: office@ol.well.olicatshools.org
Our Office Manager: Mrs Zuzanna Ward
Admissions: Mrs Zarina Farmer
Finance and HR: Mrs Tracy Darnell
Website and Communications: Mrs Sally Tobin
Headteacher: Miss Elise Gribble
Email: head@ourladysprim.northants-ecl.gov.uk
Senco: Mrs Gayle Steventon
Email: gsteventon@ol.well.olicatschools.org
Please speak to your child's class teacher if you are worried, have an issue or a complaint. They will listen carefully and try to resolve the issue sensitively and quickly. You can also email or if it is urgent, telephone. If you feel that it has become serious please refer to the Complaints Policy that can be found on our Policies page
Please note that paper copies of any information on our school website may be requested and obtained free of charge. Please contact the school for further details.
We belong to Our Lady Immaculate Catholic Academies Trust, OLICAT Schools, a family of Catholic schools within the Diocese of Northampton:
Our Lady Immaculate Catholic Academies Trust
c/o St Thomas More Secondary School
Tyne Crescent
Bedford MK41 7UL England

E: info@olicatschools.org
T: 01604 493211
Strategic Executive Lead: Mr Tony Bishop
Company Number: 09436283
Follow us on Twitter: @olicatschools
Follow us on Facebook: @olicatschools