Secondary School Applications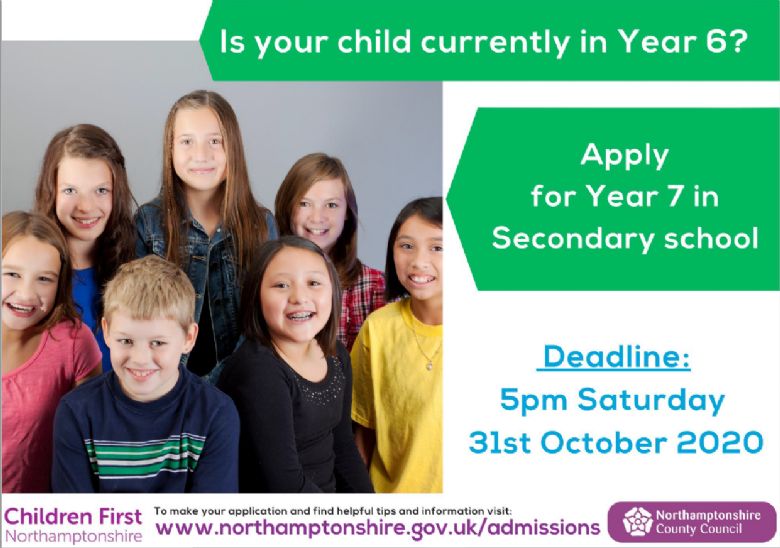 Please visit the website below to apply for your child's Secondary School:
https://www3.northamptonshire.gov.uk/councilservices/children-families-education/schools-and-education/school-admissions/secondary-school-places/Pages/default.aspx
The closing date for Secondary School applications is at 5pm on 31st October 2020.
Applications received after these times/dates will be late and will only be considered after Offer Day. On time applicants will receive the offer of a school place on Offer Day which is 1st March 2021.